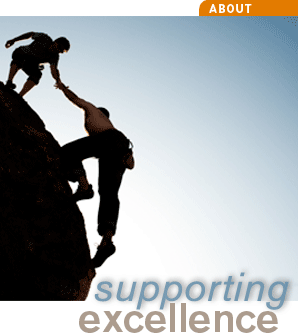 "Mike did a great job in our complex cross-cultural job-shop environment. He is a natural teacher with great people skills. He was key in helping the management team work through the transition from a big-picture perspective (VSM) to detailed level "how to"."
Jose Ruiz
CEO at Alder Koten (Executive Search)
"Mike has done an outstanding job of training and implementing Kanban systems. Mike demonstrates a keen sense of understanding of what it takes to facilitate change business and then effectively implement Lean Six Sigma and continuous improvement principles to transform the business. Mike is an excellent analyst, communicator and doing what it takes to meet business objectives and KPI's."
Ming Moy
Business Unit Leader for Upstream & Downstream Operations at Cobham Defense Electronic Systems
"I had the pleasure to work with Mike during our Lean Transformation at Schneider Electric in Oceanside, CA and Tijuana, Mexico. With Mike as our Lean Manager, we had the opportunity to cross-collaborate on many Kaizen Events including front office, supply chain, service and production projects. He is a very engaging facilitator and has the ability to bring different functional teams together to collectively identify improvement possibilities, steps to implement and ultimately how to sustain the benefits. Mike's leadership, mentoring and training ability earned him great respect from all levels of our operation. I have the highest regard for Mike and the expertise he offers."
Candace Winn
Manufacturing Manager, Schneider Electric

Osterling Consulting Services: create and transform
About Us
Osterling Consulting was founded by Mike Osterling in 2000 with the purpose of supporting organizations on their continuous improvement journey. Building upon 18 years of internal experience in operations leadership roles, Mike worked full time for the last 20 years applying the lean concepts in manufacturing and office environments. Our team of associates come from a variety of industries; manufacturing and non-manufacturing alike. Osterling Consulting's mission is to support our clients by putting in place the foundations required for a self-sustaining culture of operational excellence. We have extensive experience working at all levels of the organization. Our engagements typically combine a mix of consulting, mentoring, training, event facilitation and team support; all with a strong emphasis on learning-by-doing. As opposed to a "one size fits all" approach, we believe our ability to adapt to the unique nature of each client's needs and environment has been the key to our successes.
Our Team
Mike Osterling is the President and Principal Consultant at Osterling Consulting, Inc. With more than 30 years of leadership experience in the U.S., Mexico, Europe, Australia, and Asia, he played a pivotal role in leading Lean transformations across a broad range of clients and industries including service, financial, manufacturing, utilities, alternative energy, oil production, construction, government, pharmaceuticals, and agriculture. Prior to consulting, Mike worked at Square D Company for 18 years and played a key role in the Lean transformation at several their plants. In 1999 he helped found San Diego State University's Lean Enterprise Certificate Program and continues to teach in that program as Lead Instructor. In his Lean career Mike delivered more than 1,000 days of training and certified more than 1,000 students on Lean Enterprise principles and tools.
Fluent in Spanish, Mike earned his MBA in International Business from SDSU and holds a BS in Production and Operations Management. He is a Certified Trainer for the Implementation of Lean Manufacturing (University of Kentucky), is Six Sigma Black Belt certified, is CPIM certified, co-authored the "how-to" books: Shingo Prize Award Winning- Value Stream Mapping: How to Visualize Work and Align Leadership for Organizational Transformation, The Kaizen Event Planner: Achieving Rapid Improvement in Office, Service and Technical Environments, and co-developed Metrics-Based Process Mapping: An Excel-Based Solution.
Mike is a regular speaker and workshop facilitator locally and nationally for institutions such as:
Karen Martin provides Lean transformation, operations design, and performance improvement support to industry, government, and the not-for-profit sector. Karen is recognized as a thought leader in applying Lean thinking in transactional, service, analytical, and creative environments, and has generated impressive results for her clients.
In addition to her 16-years as a management consultant, she is a passionate Lean educator. She frequently speaks at conferences and serves as an instructor in University of California, San Diego's Lean Enterprise program and an Industry Advisor for University of San Diego's Industrial and Systems Engineering Program. Karen is co-author of: Value Stream Mapping: How to Visualize Work and Align Leadership for Organizational Transformation, The Kaizen Event Planner: Achieving Rapid Improvement in Office, Service, and Technical Environments, co-developed Metrics-Based Process Mapping: An Excel-Based Solution, and is currently at work on a book about the four fundamental elements that hold organizations back from achieving the levels of operational excellence they're capable of.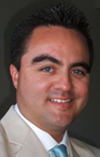 Alberto Aceves has 12 years of experience consulting in the areas of Lean Manufacturing and Materials Management. He has an M. S. in Industrial Engineering has supported numerous Fortune 500 firms as well as medium and small companies. He has earned a Lean Enterprise certificate from San Diego State University, and has earned his CPIM and Trainer certificates from APICS.

Ric Van Der Linden - For the past 17 years Ric has led and supported business growth including the start up of two large manufacturing operations including facilities, equipment and staffing. He managed production operations and for the past 9 years has been dedicated full time to continuous improvement through the application of Lean Six Sigma and other improvement approaches.
As a Champion of Lean and Six Sigma, he has developed Lean Strategies and Six Sigma programs that have become "best practice" and driven results in all aspects of business. Ric has trained, mentored, and certified over 400 Lean/Six Sigma individuals that have resulted in a 5 year accumulation of $32 million savings. He has a BS in Manufacturing Engineering, a Masters in Organizational Management, is a certified Lean Expert and Master Black Belt in Six Sigma.