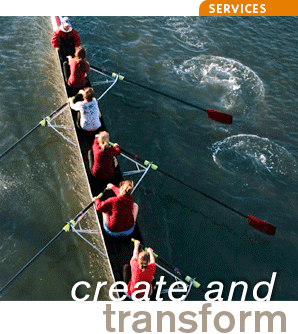 "Mike is an engaging and knowledgeable educator. He has a natural way to relate the material to the students. There are many educators out there that know the subject matter but can't relate it to the students. The ability to reach the audience and draw them into the subject matter is the key difference and an area of strength for Mike!"
Joseph Moore
Director of Manufacturing, Glidewell Dental Lab
"I am very pleased to offer this recommendation of Mike! I've had the opportunity to interact with Mike, initially, as his student in the UCSD Lean Enterprise Certification course then as an AME/lean business partner over the past two years. As an instructor, he is a very patient and personable, straight-forward communicator who possesses a great wealth of deep tacit knowledge regarding operational improvements. He makes learning fun by encouraging frank interactive discussions of real-life examples. Mike imparted upon me deeper knowledge and experience in lean topics, as well as a foundational professional network in the lean community that serves me well to this day. In the consulting arena, his personality really sets him apart from his peers; he extends a humble confidence that shows respect for clients' efforts as he brings to light what can be done to further improve. He is truly a pleasure to work with and I sincerely extend my highest recommendation to any client considering him as an instructor or business partner."
John Vaughn
Enterprise Excellence Leader, Team Nutrilite

Osterling Consulting Services: create and transform
Services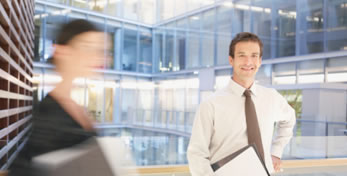 Successful Lean transformations include much more than training, and each client's needs vary depending on a variety of factors including:
Organization Preparedness
Existing Skills Sets
Existing Product and Processes
Urgency
Industry
Lean Maturity
Our services focus on:
---
Lean Transformation Planning
Successful transformations are characterized by strong connectivity between goals, metrics, tactics and activities. We guide teams through the process of understanding organizational needs and developing action plans in order to assure alignment of priorities and organizational alignment. In this process we facilitate:
Lean Assessments
Policy Deployment
Value Stream Mapping
A3s
Coaching and Consultation
From the senior leadership to the front line, we can coach your personnel through the process of preparing for and implementing change within the organization.
Organizational Design
Performance Measurement, Metrics and Incentives
Value Stream Design
Process Rationalization
Organizational Development
Change Management
Problem Solving
Application of Lean Tools
Training
Lean 101 - Covers the Lean Basics and includes a four-phase, hands-on simulation which demonstrates the potential power of the Lean Approach.
Value Stream Mapping - includes development of actual Value Stream Maps for your processes
Lean Certification - an integrated program tailored to your organization's needs.
Content can include, but is not limited to:



Value Stream Mapping
Standard Work
Visual Workplace and 5S
Product Flow and Cells
Pull Systems and Kanban
Lean Tools Applied to Office Processes
Change Management
Setup Reduction And SMED
A3, Root Cause Analysis, Quality at the Source and Poka Yoke
Total Productive Maintenance and Lean Equipment
Lean Metrics
Kaizen Events

A3 Problem Solving
Kaizen Event Facilitator Development
Policy Deployment
Other topics include: Lean Product Development, Lean Accounting, Training Within Industry
Kaizen Event Facilitation
Successful lean transformations hinge upon the organization's ability to engage the people in the improvement process. At the mature stage, identifying and implementing changes on a daily basis (daily kaizen) is an integral part of each person's job. The sooner the workforce understands how to do this, the better. Kaizen Events are a proven methodology for developing people's ability to exercise daily kaizen. Typically realized over a period of 2 – 5 days, we facilitate a cross-functional team through the process of:
Defining Process Objectives.
Evaluating the Current Process: How is it done?
Identify Current Performance Levels: What disconnects exist as the process is run today? What wastes exist?
Idea Generation: How can the process be simplified and improved?
Evaluate Ideas: Prioritize and select which ideas should be adopted within the event.
Test Selected Ideas: Modify as required, and document the improved process.
Create Sustainability Plans. Celebrate, and follow-up to validate improvements.