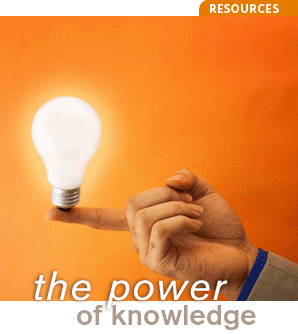 "Value stream mapping has evolved from its roots as a tool used by geeks to reimagine and reconfigure manufacturing operations to a process to enable deep organizational intervention and transformation. With Value Stream Mapping, Karen Martin and Mike Osterling provide an outstanding guide for practitioners engaged in the challenging work of improving the horizontal flow of value across organizations."
John Shook
Chairman & CEO, Lean Enterprise Institute
Author, Learning to See
"Despite decades of viewing value stream mapping as the core tool of Lean transformations, there is still confusion. Karen and Mike put mapping in its proper perspective as a methodology for getting high-performing teams to see waste, share a future state vision, and build meaningful actions that are carried out with passion and purpose."
Jeffrey Liker
Author, The Toyota Way
"Value Stream Mapping is well worth picking up. It's a straightforward user's guide to constructing current-state and designing future-state value stream maps that help you visualize and improve your efforts to flow value to your customer."
Matthew May
Author of The Laws of Subtraction
"I have been advocating, implementing and teaching kaizen within our company for 12 years. I have read many excellent theoretical books that describe the power of kaizen but this is the first that will actually give the reader a step-by-step process for facilitating events from planning through completion and follow-up. This book is a must resource for all Lean experts and facilitators."
Edward G. Brekke
Global Director, Schneider Production Systems, Schneider Electric
"Martin and Osterling provide an easy to read, practical guide to planning and executing kaizen events. In addition, they provide numerous checklists and other useful tools to help the reader begin to develop a 'culture for kaizen' in his or her own organization which is the ultimate goal of any Lean Enterprise."
Drew Locher
Co-Author, The Complete Lean Enterprise: Value Stream Mapping for Administrative and Office Processes
"Karen Martin and Mike Osterling have captured a succinct genealogy for Lean thinking and combined that with real working tools that will help orchestrate very effective continuous improvement events."
CJ Buck
CEO/President, Buck Knives
"The Kaizen Event Planner illuminates the organizational details of how kaizen is actually executed in the workplace and delivers a step-by-step roadmap for starting the long journey towards building a cross-company culture of continuous improvement."
Matthew E. May
Author, The Elegant Solution: Toyota's Formula for Mastering Innovation

Osterling Consulting Services: create and transform
Resources
---
Products
Shingo Prize Winner!
Value Stream Mapping: How to Visualize Work and Align Leadership for Organizational Transformation
by Karen Martin and Mike Osterling
published by McGraw Hill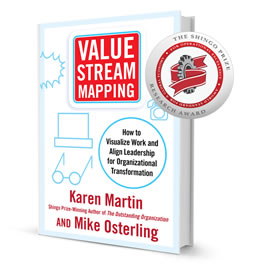 Align your leadership team to deliver the highest possible value to your customers
Too many organizations today suffer from silo-centric behavior and intra-organizational conflict. Yet most don't understand what's holding them back from achieving outstanding performance.
Value Stream Mapping - an essential but under-used methodology - is a proven approach to help you visualize and resolve disconnects, redundancies, and gaps in your value delivery system. More than merely a tool to eliminate operational waste, value stream mapping is a highly effective means to transform leadership thinking, define strategy and priorities, and create customer-centric work flow.
In this detailed guide, business performance improvement experts Mike Osterling and Karen Martin present a practical way to deeply understand how work gets done - in any environment - and how to design improved work systems.
The Kaizen Event Planner: Achieving Rapid Improvement in Office, Service and Technical Environments

by Karen Martin and Mike Osterling
published by Productivity Press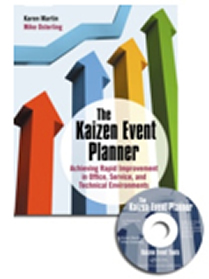 The Kaizen Event Planner is a practical, how-to guide for planning and executing Kaizen Events in non-manufacturing settings, and conducting post-event follow-up to sustain the changes made. Geared to continuous improvement professionals and leadership within the office areas of manufacturing, the service sector and knowledge-worker environments, this book provides the methodology and practical tools for generating measurable results, while building a motivated workforce and laying the foundation for continuous improvement.
Metrics-Based Process Mapping: Identifying and Eliminating Waste in Office and Service Processes
by Karen Martin and Mike Osterling
published by Productivity Press
Metrics-Based Process Mapping (MBPM) is a tactical-level, visual mapping approach that enables improvement teams to make effective, data-based decisions regarding waste elimination and measure ongoing process performance. The mapping technique, often used to drill down from a value stream map, integrates the functional orientation of traditional swim-lane process maps with time and quality metrics that are essential for designing improved processes.

Building on the success of its popular predecessor, Metrics-Based Process Mapping: An Excel-Based Solution, this updated edition takes readers to the next level in understanding processes and process improvement. Among the improvements to this edition, the book includes:

Foundational content about processes—what they are and how they vary
A description of the difference between value-stream and process-level maps
New content about how to bridge the gap between your current state and your desired future state

The CD provides improvement teams with an Excel-based solution to electronically archive and distribute current and future state MBPMs created with paper and Post-it® notes. See the attached pdf for an overview of how this tool can save you countless hours when documenting your processes.
Lean Glossary
From A3 to WIP, this glossary provides a standard understanding of the lean terminology.
CLICK HERE to download the Lean Glossary >>>
Links of Interest
Systems 2 Win >>>
A suite of Excel-based lean templates to document your continuous process improvement activities and results.
Business 901 Podcasts >>>
Mike Osterling joins other podcast guests including industry thought leaders Michael Ballee, Drew Locher, Mark Graban and more! Listen in as Mike addresses the power and challenges of moving kaizen events off the shop floor and into the office.

Mike Osterlling Podcast: Taking Lean to the Office

Upcoming Workshops and Talks
Value Stream Mapping
(eight-hour workshop at industry location)
October 3, 2019; San Diego, CA
San Diego State University (part of the "Lean Enterprise Certificate Program")
Value Stream Mapping for Service and Office (eight-hour public workshop)
October 14, 2019; Fort Worth, TX
Lean Construction Institute - 21st Annual Conference
Kaizen Event Facilitation, Lean Administration & Kata (eight-hour workshop)
October 17, 2019; San Diego, CA
San Diego State University (part of the "Lean Enterprise Certificate Program")
Value Stream Mapping for Across the Organization (four-hour public workshop)
November 4, 2019; Chicago, IL
Association for Manufacturing Excellence - International Conference
Standard Work & the Core Lean Manufacturing tools (eight-hour workshop)
November 7, 2019; San Diego, CA
San Diego State University (part of the "Lean Enterprise Certificate Program")
Value Stream Mapping (2-hour public workshop)
November 12, 2019; Chicago, IL
FABTECH 2019
A3 Thinking (two-hour public workshop)
November 12, 2019, Chicago, IL
FABTECH 2019